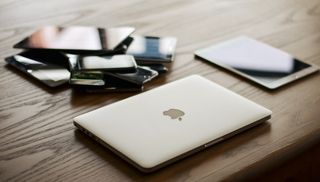 Omnichannel retail has become the normalized way of shopping today with customers switching between multiple touch points. In the past, customers would simply walk into a brick-and-mortar store to browse and purchase, and that was the end of the story. Now, shoppers have mobile phones, iPads, and laptops to help them compare products and services. They may check out a product in a physical store but end up buying it online or vice-versa.
Shopping is no longer a linear journey. As a retailer you can make life simpler for your customers and employees by using the best Point of Sale (POS) systems available to achieve a seamless omnichannel retail experience. Along with a POS system, you can follow many best practices to perfect your omnichannel strategy. Get started today with FREE POS quotes from leading POS providers. 
Omnichannel retail strategy makes use of multiple sales channels to interact with the same customer. Customers using omnichannel retail solutions can seamlessly navigate between each shopping touchpoint before they make a purchase — and that's critical. Why? 
✓ Your customers have a great shopping experience that's easy to engage with and buy from every time
✓ Your brand is able to offer a flexible, personalized service and build customer loyalty across different sales channels
The number of touch points needed to convince a consumer keeps increasing over the years. In 2000, the buyer just needed two touchpoints, but by 2015, the number was estimated to be almost six, and recently marketers have upped the number to eight. 
As more customers are interacting with multiple touchpoints, businesses are compelled to create an omnichannel strategy. But the good news is that the effort pays.
According to one study, marketers using three or more channels in their marketing campaigns earned a 90% higher customer retention rate and 250% higher engagement and purchase rates. Such omnichannel customers also spent 13% more than others.
Adobe found that companies with highly personalized omnichannel customer engagement strategies enjoyed a 10% increase in average order values over a period of three years. In particular, they demonstrated improved targeting and messaging to high value segments.  
Related reading: