By Dharmendra
As you'd expect from something that's powered by AI and machine learning, Photoshop's 'Sky Replacement' tool is evolving fast – less than a year after its debut, the feature has just …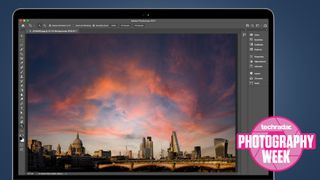 As you'd expect from something that's powered by AI and machine learning, Photoshop's 'Sky Replacement' tool is evolving fast – less than a year after its debut, the feature has just received a big update in Photoshop's August refresh.
But what exactly is the 'Sky Replacement' tool and how good is it? Well, if grey skies and dim mid-winter light sound familiar, you'll know it's not always easy to get the shot you've imagined in your sun-drenched mind. 
Getting to a location in blazing sunshine only to find the weather steadily worsens as soon as you get your camera on a tripod – all of these scenarios are standard fare for photographers in countries all over the world. Ever been to Iceland? We rest our case. 
If your landscape pictures lack a bit of pizazz, you have two options – wait patiently for the weather to start cooperating, or take Photoshop up on its unlikely-sounding offer of instantly and photo-realistically taking your gunmetal grey skies and replacing them with something a bit jazzier.
Replacing skies in photos has been possible with Photoshop since the software's earliest days – mask out the sky, tap delete, drop in a new, better-looking one. But the current version of Photoshop, and its refreshed 'Sky Replacement' tool, is altogether more capable. Not only will it detect – accurately, too – where the sky is in your image, but it will precisely and automatically mask it out and offer you a replacement. 
That's not all – it will also adjust the color balance in your image to match the new sky. An image shot under rain clouds will just look plain weird if you drop in a stunning sunset but don't make any adjustments to the original image's white balance or hues. 
So, without further ado, here's how it works – and, importantly, how to master it.
Not every image in your collection will be a great candidate for the Sky Replacement tool. In particular, make sure your image is well-exposed. Photoshop is going to make an effort to change the color balance of your frame, but if the foreground – everything except the sky – has under-exposed shadows or over-exposed highlights, it's going to struggle.
Some pictures won't work at all – most of the options in Photoshop's replacement sky library are designed to be used with photos taken from a perspective that, broadly speaking, is shot perpendicular to the horizon. 
So if you've got a bird shot, for example, that was taken while angling your camera into the sky, you can be sure it's going to either look pretty weird, or require a lot of finagling before you have a presentable shot.