By Dharmendra
A domain name is what people enter into their web browser in order to access a website. They're a much faster and intuitive alternative than having to remember an entire IP …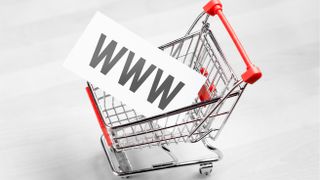 A domain name is what people enter into their web browser in order to access a website. They're a much faster and intuitive alternative than having to remember an entire IP address and have become one of the most crucial branding elements of a site.
Domain names typically consist of their name, separated by a dot from the TLD (Top-level domain), such as .com or .xyz. Your choice of both of these elements will significantly impact how easily visitors can find, remember, and recommend your website to others.
With that in mind, there are currently over 350 million registered domains worldwide. This makes finding and buying the perfect domain name pretty challenging because you desired domain name could have already been purchased by someone else. What's more, not every domain registrar offers the same prices and conditions.
If you're planning to purchase a domain for your site, this article is for you. We'll show you how to buy a domain name from various registrars and web hosting providers, as well as showcase some domain name registration tips to keep in mind. 
While the process of buying a domain name is relatively simple, it shouldn't be taken lightly. 
When put together properly, a domain should be catchy, give the target audience an idea of what the website offers, and entice them to visit it. 
After finalizing the domain purchase, start building your website. If you buy a domain name and web hosting plan from separate vendors, make sure to point the domain to your hosting account so that visitors can open your website correctly.
Now that you're familiar with the general steps, we'll explain how to buy a domain name from top domain registrar and web hosting service providers, Hostinger, and Bluehost. 
Known for its fast and user-friendly web hosting, Hostinger also provides affordable domain registration services. This European company has .com domains starting from $8.99/year, which is one of the lowest prices offered on the market.
Hostinger offers alternative TLDs such as .online, .xyz, .tech, and .store, so there are more options to experiment with if the .com domain names are unavailable.