By Dharmendra
The average price of new laptops has come downin recent years, with cheap tablets and affordable Chromebooks helping the drop. Ahead of Black Friday and Cyber Monday, we've spotted a surge …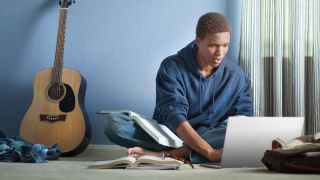 The average price of new laptops has come downin recent years, with cheap tablets and affordable Chromebooks helping the drop. Ahead of Black Friday and Cyber Monday, we've spotted a surge of interest in such products, so wanted to create a helpful guide for anyone debating a purchase. 
Refurbished laptops (and that term applies to Chromebooks and MacBooks too) have followed the same trend, meaning real bargains can be found if you know where yo look, and that even includes the odd mobile workstation powerhouse. 
Other than saving you money, there's another good reason for buying a refurbished laptop and that's down to sustainability and being eco-friendly. This article will guide you through the various things you need to consider when considering buying a refurbished laptop.
Make sure you understand what a refurbished laptop means. For example, eBay uses the terms seller refurbished and certified refurbished to differentiate between non-professional and professional refurbishing processes. Manufacturer refurbished, reboxed, and renewed are often also used interchangeably.
Refurbished laptops can be anything from a brand new device that has been returned because it was an unwanted gift to a thoroughly used one that has been in service for years before being professionally refurbished by one of the many companies that recycle business laptops once they are returned after the lease period ends. 
So if you want a brand new laptop that smells like it's just come off the factory line, complete with shrink wrap packaging, then refurbished laptops are probably not for you. 
On the other hand, while a refurbished laptop is defacto a second hand product, it comes with a number of strings attached that make them safer to use than second hand devices. The typical boilerplate that applies to most refurbished laptops is that they:
The best part of the process is to check the vendors' stocks since you might find, through serendipity, one hidden gem. Popular sources include eBay, vendors' outlets, retailers and certified refurbishers.  Just make sure you're quick as stocks, by definition, fluctuate a lot and will almost always be low.
Refurbished laptops usually cost a fraction of their brand new price and – based on experience – between $100/£100 and $300/£300 is the sweet spot. Below that, the products are likely to be barely usable and above that you'd probably pay a bit extra and get something new and more up to date.
As a trick of the trade, decide how much money you want to spend on your refurbished laptop; go for your absolute limit and add an additional 10% margin (that will make sure you don't miss out on bargains that are just outside your limit).