By Dharmendra
Congratulations on bagging yourself a new smartwatch. Whatever type you have – pricey like an Apple Watch Series 7, Samsung Galaxy Watch 4 or Fitbit Versa 3, or more affordable like …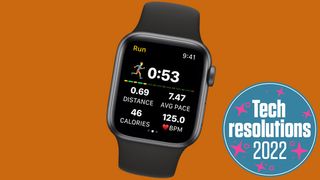 Congratulations on bagging yourself a new smartwatch. Whatever type you have – pricey like an Apple Watch Series 7, Samsung Galaxy Watch 4 or Fitbit Versa 3, or more affordable like a Garmin Forerunner 55, what you now have in your possession is something that's capable of tracking exercise, including running.
Now you might not be into running yet, but if you're thinking about getting in some treadmill time or going for a run in the park, know that your smartwatch can help you track your progress while offering guidance on areas to improve.
If you're a beginner, one way to feel this running thing out is by taking on a couch to 5K plan. It's the ideal way to ease yourself into a running or walking regimen. And your shiny new smartwatch can help you complete that plan – maybe even motivate you to stick to running long term too.
Here are 5 simple ways to put your smartwatch to good use – and get you off that couch and up and running.
The very first thing you want to do is get to grips with exactly what your smartwatch is capable of tracking and displaying when you run. More importantly, you can configure the information you see as you run, which will help you gauge your progress.
If you're just starting out, you probably don't want to be overloaded with information, but some basic details you might find useful include distance and time. If you care about how quickly you're going, you'll also want to know your average pace. 
Smartwatches are now capable of showing all of that information, but how do you want that information to be displayed? Do you prefer seeing distances covered in miles or kilometers? Do you want all the information to appear on the same screen? Is it important for you to get alerts based on things like target time and distance?
Getting familiar with available settings, like changing units of measurement or adjusting the viewable fields of data, will help you make the most of your new gadget. You can find the settings on your smartwatch, as well as on the companion app that's used to set it up. 
If you literally have no idea how to get from the couch to running a 5K, there are heaps of plans online that will give you guidance. In the UK, the Couch to 5K plan on the NHS is a good place to start. In the US, the Mayo Clinic has their own couch to 5K plan.
Before you head online though, first check for running plans on the companion app for your smartwatch. Some apps do a better job than others making those training plans known.