By Dharmendra
There are a lot of weapons in Destiny 2. There are nearly a thousand weapons in Bungie's shooter, so it's understandable if you are feeling a little overwhelmed on which ones …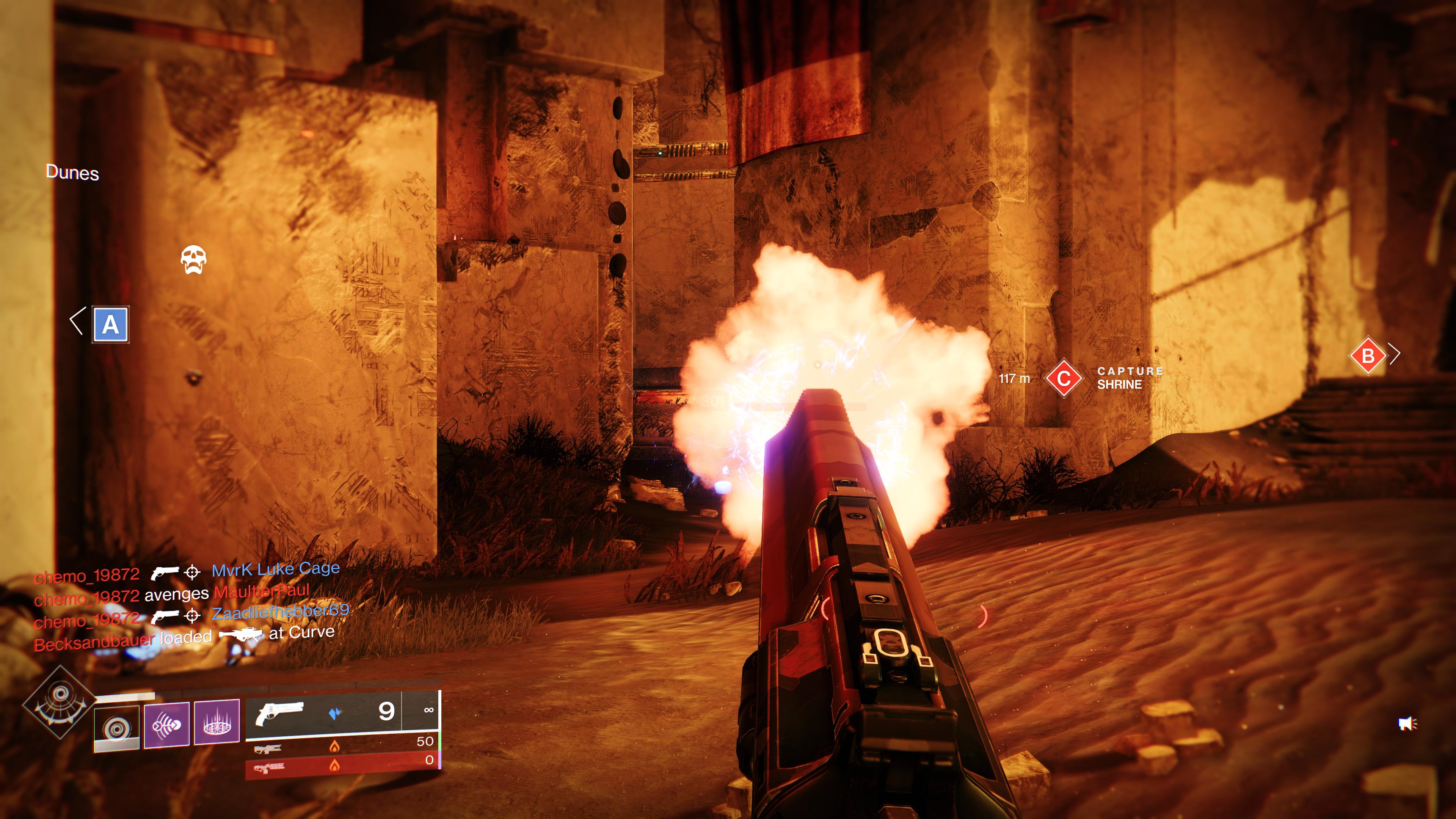 There are a lot of weapons in Destiny 2. There are nearly a thousand weapons in Bungie's shooter, so it's understandable if you are feeling a little overwhelmed on which ones you should be using. 
Of course, the joy of Destiny is finding a weapon you love and sticking with it. You don't have to play the meta to have fun. That said, there are challenges where you will likely have to tailor your loadout to one of the better performing  weapons out there. 
There's a big list of the best weapons you will find in the PvP of the game. The competitive side generally has a little more wiggle room than the PvE side. If you've mastered a gun type and are topping the leader boards, keep rolling with it. However, if you are feeling a little lost, or have found your way here as your current loadout just isn't cutting it, we got you. If you want a nudge in the right direction after getting stomped down repeatedly in Trials, these are the weapons you might want to try out.
Hand Cannons, Hand Cannons, and then more Hand Cannons. As has long been the case, Hand Cannons are just everywhere right now. While the exact archetype has fluctuated a couple times, the type has almost unanimously been the top primary weapon in the Crucible over the last year.
However, outside of Hand Cannons, there are some other popular options. Pulse Rifles make a great alternative, as well several SMGs. There are certainly ways to make other weapon types work, but they are generally believed to be a little weaker currently. 
In the special slot, despite Bungie's attempts to nerf them continually, Shotguns still remain strong. Sliding in with a Shotgun and getting a one-hit kill is just always going to be cool. However, if you want something a little more considered, Fusion Rifles are performing very well too. Outside of that, Snipers are fairly viable on some maps, but that'll come down to your ability to click heads. 
Generally speaking, your Power Weapon isn't going to make or break your loadout. However, currently, Rocket Launchers are king, with Linear Fusion rifles a distant second. 
Again, with the right loadout and mentality, you can make pretty much anything work in PvP. It all comes down to playstyle to some degree. That being said, there are weapons that are going to make you work harder than others. 
Some Rapid Fire Scout rifles have found a little bit of purchase, but unless you're fighting at immense ranges, Scout Rifles are in a pretty poor place. Sidearms certainly have their place too, and some players will swear by them, but they require a certain up close and personal mentality that makes you susceptible to Shotguns, making them a little tough to use.
In the Special slot, Trace Rifles are a weird fit. Some actually have very fast time-to-kill, but their optimal distance largely comes at mid-range, where most primaries operate. Breach Grenade Launchers are also excellent for those that know how to use them, but if you aren't well versed in them, they are harder to get your head around than, say, a Shotgun.