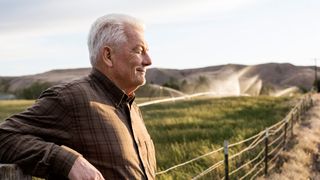 What does it mean to age-in-place and why is it so important? 
The majority of senior citizens are making the conscious decision to grow old in the comfort of their own home, or age-in-place (AIP). Perhaps you're one of them, and that's what brought you here, or maybe you're a concerned family member. 
Seniors who age-in-place have the luxury of independence and the contentment that only their home can provide. The question almost always arises, however, whether the senior will be safe without around-the-clock care at their fingertips. 
When stairs become difficult to climb and falling becomes more than an inconvenience, it is imperative to add in additional domestic and mobile safety features, such as a medical alert system that provides a lifeline to help in an emergency.  
Making sure the added costs such as in-home care, meal delivery, and access to socialization should be reviewed before making the decision. A zero-entry shower, and luxury age in place home design can provide added comfort and address common inconveniences that arise with aging. 
And, having family nearby makes that transition to the next phase of life a much more feasible possibility. 
At the end of the day, the most important thing to do is plan ahead. When the time comes to make the decision whether or not aging-in-place is the right decision for the aging senior in your life, families can be prepared.  
It isn't an easy decision. Trying to determine whether or not ageing-in-place is right for your loved one or if additional care is needed is tricky and requires sensitive thought. 
Before making the decision, consider some of the following pertinent questions:  
Once the AIP-er in question has talked through the checklist, they should consult a medical professional before investing any money in the decision.