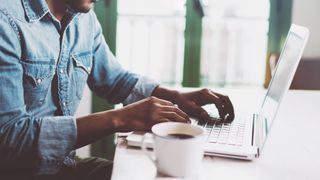 While it might seem straightforward, knowing how to buy a laptop that fits your needs isn't as cut and dry as it might seem at first. Not all laptops are created equal, and as the consumer PC market has matured over the decades, there has been a lot of differentiation between different kinds of laptops with specific hardware that is better suited for some tasks over others.
While there is still a lot of overlap when it comes to a given user needs, knowing specifically what you need is the first step in buying the right laptop for you. This might sound easier said than done when confronted with rows of laptops at a major retailer or while sorting through the hundreds of options at online stores like Amazon, Newegg, Box, or other major online retailers.
If you don't know exactly the kind of hardware you should look for, don't worry, we're here to help show you how to buy a laptop that will give you the best performance for your money, whether you need a laptop for work or home, for gaming or for business.  
The first step in knowing how to buy a laptop is knowing how much you have to spend on one. The prices for a laptop can range from the extremely affordable Chromebooks to the more expensive MacBook Pro line and even higher into more specialized workstations that can cost several thousands of dollars or pounds.
Setting up a price range for what you're willing to spend is going to greatly help you cull a lot of laptops from consideration and will make the process of buying a laptop much easier.
Next, you're going to need to assess your needs, specifically, what do you need your prospective laptop to do? If you're looking for a laptop for work, are you going to be working with a lot of multimedia files? Are you going to be working with an endless procession of spreadsheets and reports? Do you need something that will need always-on LTE/5G internet access?
In some cases, such as needing LTE/5G connectivity, after accounting for price you might have weeded out nearly all the available options to maybe a good two dozen models. From there, finding the right laptop should be much simpler.
If your needs aren't quite as restrictive, you'll likely need to do a little more work, but don't fret, it's not as confusing as it may appear.
The operating system that your laptop uses is going to be one of the most important factors you'll need to decide on, though it isn't as important as it used to be 10 or 15 years ago.
The differences between Windows laptops and MacBooks are growing smaller with each passing year as more of the most popular app suites like Microsoft Office become more platform-independent thanks to cloud computing. We aren't totally there yet, but for most people, the difference between the two major operating systems in terms of available software is pretty much a non-issue.