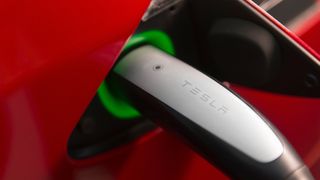 One of the most appealing aspects if you own a Tesla, or are planning to buy one, is the freedom provided by the automaker's extensive network of Tesla Superchargers. 
It's a worldwide network of power points, designed exclusively to recharge the batteries of Tesla vehicles. The chargers are getting more potent too, with Tesla boss Elon Musk recently announcing plans to boost some Superchargers from 250kW up to 300kW.
Electric vehicles are undoubtedly good, but range anxiety and lack of charging infrastructure in many areas around the globe still puts some people off buying an EV. 
The benefit with the burgeoning Tesla Supercharger network, along with the added option of home charging, is convincing many to head in the direction of a Tesla. 
Growing sales attest to the appeal and Tesla has certainly pulled a masterstroke by factoring the Supercharger network into its business model.
Tesla has an ongoing plan to increase the number of Supercharger locations around the globe and you can even suggest a charging site to them. So let's take a deep dive into how to charge a Tesla and use a Tesla Supercharger to see if reality lives up to the hype.
Tesla is creating a worldwide network of Superchargers, with over 25,000 and counting charging points worldwide and in excess of 4,500 Destination Charging sites across North America. 
In a rather shrewd move, Tesla has developed its selection of Destination Charging sites and placed them at convenient locations that are popular with visitors, such as hotels, restaurants and other attractions.
These are a handy supplement to the Supercharger network in that they allow you to recharge your Tesla while you're doing something else, such as exploring a tourist spot, having a business meeting or simply relaxing. Destination Chargers can be easily located either in-vehicle or using the app.
Much of the appeal for many Tesla owners is the fact that the automaker has developed its own charging infrastructure and it's this Supercharger network that is the secret to its success. The whole point is that you get a standardized service, rather than having to switch providers or use multiple apps and payment options.