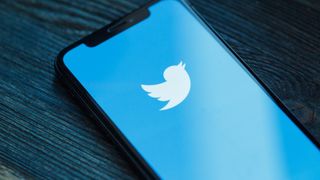 At the last count, Twitter had around 206 million monthly active users, which gives you a huge community to which you can market your products just by bashing out 280 characters; the five minutes you spend waiting for a bus can become an opportunity to market your brand from your mobile phone. It's not quite as simple as that, but the good news is that it really isn't that much more complicated either. 
Assuming you're already familiar with Twitter, the mental gear-change that's required to switch from using it for personal reasons to business marketing isn't as pronounced as you might think.
Lots of people, when they start tweeting as a brand, get stiff and formal, and treat Twitter like it's a one-way broadcast platform from which they can tell the world about their company. But your customers and potential customers are more likely to engage with your brand when it's warm and passionate about the type of products it makes, and its business, too.
As well as building an audience organically, Twitter lets you reach people directly by buying ads. Just sign in with your Twitter account on the official Twitter Business site. Here you can run two kinds of campaigns. You either promote your account itself – the idea being you'll get more of the right kinds of followers – or you promote specific tweets, so that you can spread the word about new products, sales and the like.
You decide how much you want to spend overall, and then target the sort of people you want to attract, such as by listing other Twitter usernames (competitors, for example) whose followers you'd like to be following you as well.
The most important thing is to decide what your strategy is. Why are you using Twitter as a marketing tool, and what do you hope to get out of it? Perhaps it's specifically to drive sales, which is a valid and understandable reason, but be careful with your approach, because people dislike being hounded to buy things. 
Maybe it's to build up your brand's personality. You may want to be part of a community of people and brands involved with a subject. Or you might simply want to share your passion for something with others. Your motivation is likely to be a mix of all those things and more. That's fine, but make sure you have clearly defined your goal for marketing via Twitter. 
Be prepared to adapt and refine your strategy as you go. Do so in response to customer engagement with your tweets, and as a reaction to broader trends on Twitter, in your marketplace and in the macroeconomic world, but do have a strategy to begin with. Regardless, your brand needs to have a personality and a human quality, so even before you start tweeting about your products, make sure you are establishing that personality. 
Tweet behind-the-scenes glimpses of how your products are made, retweet stuff you think is interesting or cool, or make a meme. Don't be afraid to be a little whimsical or irrelevant. Remember that it's called 'Twitter', so not every tweet needs to be important or grand. Think about what sort of tweets you like to see and retweet, and try to replicate that sort of thing. Ultimately, people will only retweet you if they find your tweets funny, useful or interesting. 
It's usually a bad idea to hook up your Twitter account to an auto-post service that will tweet headlines and story snippets from your blog or news site. The results almost always feel impersonal and ill-fitting for what you are trying to achieve. Tweet the stories, sure, but craft the tweets by hand, and try to include a picture – it's a great way to make tweets stand out. You can use any image, but for best results make your picture 1,024×512 pixels.