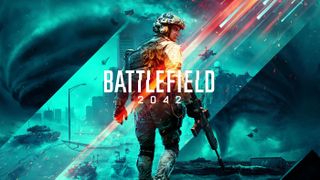 The Battlefield 2042 beta is now officially underway, and it's your best chance to sample EA's blockbuster title before it releases on November 19, 2021.
The open beta will focus on the series' renowned Conquest mode, which has undergone a revamp, and players will also get to wage an all-out war on a brand-new map called Orbital. 
But how do you play the Battlefield 2042 beta, what's the download size and how long is it available for? We'll answer all those questions and more below.
The Battlefield 2042 beta has begun on all platforms, but only to those who have pre-ordered the game or subscribe to EA Play. If you're an Xbox Game Pass Ultimate subscriber, you'll also have early access to the beta, as EA Play as part of your subscription.
The beta is open to all on October 8 on Xbox One, Xbox Series X/S, PS4, PS5, and PC. Simply head to the PlayStation Store, Microsoft Store, or Origin on PC and search for Battlefield 2042 if you'd like to download it.
Here are the key dates and times you need to know:
In terms of timings, the Battlefield 2042 beta is open to all players at the following times. If you're eligible to play via early access, you can jump in right now.
The Battlefield 2042 beta ends on Sunday, October 10, at the same times listed above. 
How much storage space do you need for the Battlefield 2042 beta? Thankfully the download size is more than reasonable, so you hopefully won't have to delete many games to install it.
Here are the Battlefield 2042 download sizes depending on the platform you're playing on. Interestingly, the PS4 requires the most installation space.