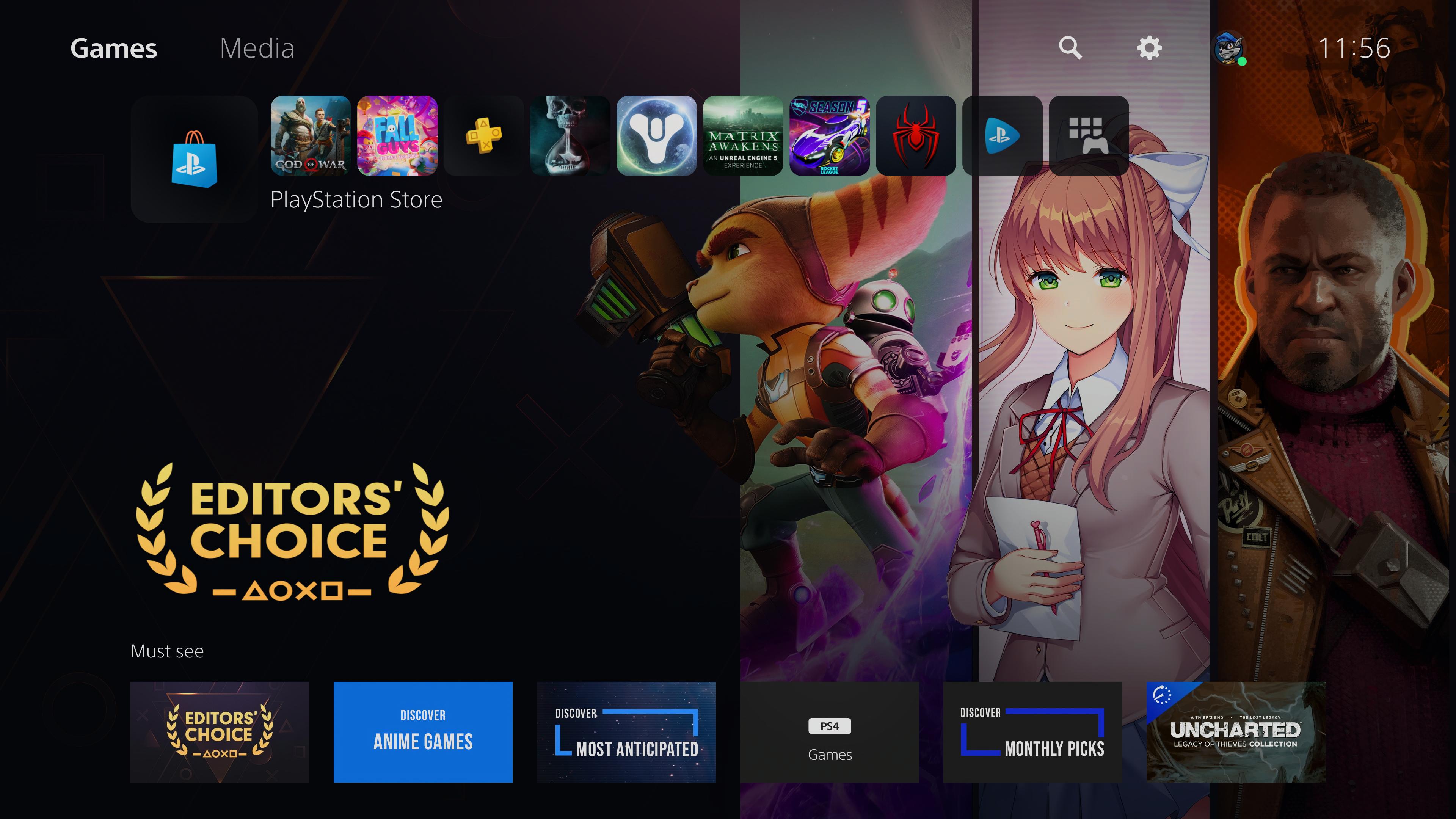 If you received a PSN voucher code for Christmas as a gift, or maybe bought one of the best PS5 games online and have a code to redeem, you might be wondering how you can convert that code into your next gaming obsession.
The following guide on how to redeem codes on PS5 will help you achieve just that, and we think you'll find the process to be remarkably simple.
It's worth getting familiar with this process of redeeming codes on PS5, as it's going to come in handy across a range of uses if, for example, you've bought some account credit from a high street store, or bought a digital game from an online store other than the PlayStation's own, in which case you may receive a redemption code over email.
Aside from PlayStation Store credit and digital game keys, redeeming PS5 codes will also apply to subscription services such as PlayStation Plus when purchased at a high street retail store.
And if you're a PS5 user who has the digital version of the console, then redeeming codes may become a regular occurrence, as the lack of a disk drive will likely mean you'll be redeeming codes for digital games in lieu of the physical discs.
Thankfully, redeeming codes on PS5 is a largely stress-free process. You'll actually spend hardly any amount of time in the store, and more time playing your new favorite PS5 game. It is, however, tucked away in a potentially elusive sub-menu, so make sure you follow this guide so you don't get lost.
From your PS5 dashboard, navigate over to the left until you've highlighted the PlayStation Store tab, marked by the big blue shopping bag icon.
Try to avoid any of the shiny deals in the store (you'll have time for those later) because we're instead looking for the submenu in the top-right represented by three small dots.
Tapping X on this icon will bring up a submenu with a range of options such as your transaction history or payment methods. You'll also see your profile avatar and account balance, so you can keep a track of how much money you have before redeeming any of your PlayStation Store credit.
But for now, you can ignore all of that, because we're only interested in the 'Redeem Codes' option. Tap that and it will bring up a text box to enter your code.