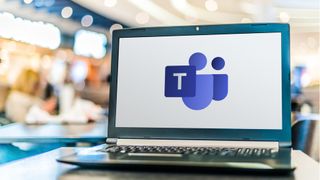 Since the start of the pandemic, Microsoft has sunk plenty of energy and resources into turning collaboration platform Teams into a centralized hub for work. But figuring out how to use Microsoft Teams can take a little time, especially for beginners.
Essentially, Teams takes various essential business functions and combines them into a single unified platform. These include instant messaging, calendaring, video conferencing and voice calls. It also benefits from integrations with other Microsoft 365 services, such as OneDrive, SharePoint, PowerPoint and more.
This means you can communicate with individuals or groups, coordinate meetings and activities, and collaborate on documents all within the Teams workflow.
Teams can be used on a computer directly from a browser, on mobile devices (Android and iOS) or via desktop applications for PC and Mac. But for this tutorial, we'll use the browser version. Since it contains the same functionality and layout as the installable app.
To use Teams head to this web location https://teams.microsoft.com/start
Here it will invite you to 'Sign up for free', and the only limitation is that you must either already have, or create at this time, a Microsoft account.
If you already use the business version of Microsoft 365, you should also see Teams as one of the standard apps on the Office workspace.
Once you've provided a Microsoft account and password, you are asked to say what environment you will be using Teams, with the possible options being at a School, with Friends and Family or in a Business. Each option slightly customizes Teams to those profiles, but the underlying technology is the same.
For this exercise, we've picked 'For work' option as our default.
With an account in place and Teams configured for how you will use it, the web version will offer you a desktop app if one is available for the operating system on your computer. There is no necessity to install this, but some users are happier with installable apps that aren't browser dependent.