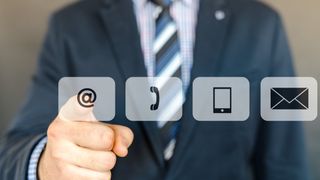 Having an effective communication strategy is vital for every business, especially in the post-pandemic hybrid work environment.
As IT teams scurried to draw up a list of collaboration tools to mobilize the remote workforce, Slack emerged as the favorite medium for communication due to its ease of use and cross-platform availability.
But Slack isn't the only game in town. Rocket.Chat is a viable alternative that is chock full of features. While Slack is a Software-as-a-Service (SaaS) app, you can host Rocket.Chat on your own IT infrastructure, without much effort. 
With Rocket.Chat you get virtually all the useful features of its peers including threaded conversations, the ability to edit and delete messages, exchange direct messages, create discussion groups, and more. Best of all, you can also use the open source communications tool to easily host video conferences as well.
Rocket.Chat offers multiple avenues for installation. You can host it on Platform-as-a-Service (PaaS) platforms like AWS, Google Computer Engine, Digital Ocean, and others. You can install it inside a Docker container, or on a bare-metal server.
However, before you deploy Rocket.Chat, you'll need to work out the hardware requirements of the server that's going to host it. The hardware requirements depend on several factors such as the total number of users, and the number of concurrently active users. 
According to the official estimates, a fairly average multi-core 1.7Ghz processor with 4GB of RAM should work well to host up to a thousand users of which up to 300 are currently active at any given time.
Another consideration is disk space. Exchanging text messages doesn't take much space. But if you want to use services such as file sharing, you'll have to make sure the server is equipped with storage that's large enough to accommodate the shared files.
Interestingly, small businesses with around fifty users in all of which no more than 25 are active at any moment, can even be serviced by a Raspberry Pi 4.
When it comes to the actual installation, while you can manually install each and every component, it's a lot more convenient to deploy Rocket.Chat using a snap package.