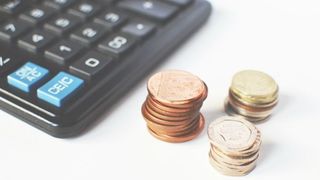 QuickBooks is accounting software that enjoys a very high profile, thanks in part to extensive advertising in the media and on TV. If you're on the lookout for a quality cloud-based accounting software package then QuickBooks looks like it fits the bill. 
However, there are other options open to you even if some of them don't have quite the same advertising budgets in order to promote themselves.
In fact, when it comes to cloud-based accountancy software and tax filing packages too, there are all manner of variations on the theme. Our buying guides, some of which are listed below, should therefore be your first point of call to get an overview of the main packages worth considering. 
Inside these guides we've selected the pick of the current crop, although many others feature in our reviews sections too.
There's no doubt that QuickBooks is a pretty excellent all-round accountancy package, but different things suit different people. You may already be using QuickBooks and might possibly have found that it provides more features and functions than you really need. 
If you're a sole proprietor or a freelancer, for example, it may be that you just need something super simple.
Keeping on top of your accounts is vital of course, but some accountancy software can be needlessly complicated. If you're going to be filing annual returns and don't have a huge turnover then it seems pretty pointless to sign up for an accountancy bundle that does way more than you'll get full value from.
So, what to look at if you're bypassing QuickBooks? Xero is a great place to start as this is an accountancy software package that boasts similar features and functionality, but is more affordable. That's mainly because it doesn't charge you based on the number of users it has. 
Therefore, if you've got staff that need to access an accounts package this works out as a good alternative. Equally, the Xero Early package is ideally suited to very small businesses, so there's a package to suit all.
Next up, Wave is an ideal option if you're looking to do things on the cheap. It delivers a great user experience and sports loads of the same features found in the premium-level QuickBooks.